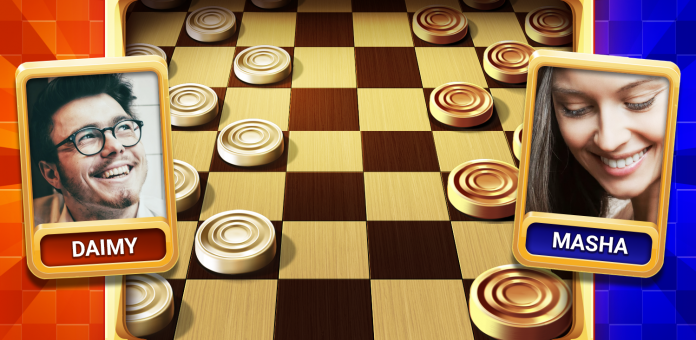 Quick Checkers
Checkers, otherwise known as draughts, are among the oldest and most beloved board games globally, dating back to 3,000 B.C.E, the game, initially played on actual 1v1 table tops, has witnessed the emergence of different variations across the globe over centuries over centuries.
But with technological advancement, some of the most popular variations of checkers can be accessed in one central point, thanks to games such as Quick Checkers—an online checkers game available for free on:
Play against random players
A game heavily based on strategy, playing checkers is one of the most reliable ways of enhancing your memory recall and problem-solving skills.
Reckon you're the real checkers master? Then invite your friends and other players now for a quick and delectable game of checkers.
Multiple variations and exotic locations
To accommodate the different rules in the game applied in other parts of the globe, Quick Checkers supports multiple variations such as American Checkers, International Checkers, and Brazilian checkers.
Even better is the fact that the developers will add several popular variations soon.
Aside from that, users can also play in exotic real-world locations such as New York, Paris, London, Amsterdam, and Rio de Janeiro, so long as they gain experience and level of access.
Competitive ranking system
Quick Checkers has a daily league where users can challenge themselves against other random players. People on the same skill level compete with each other through the National and Global ranking system. This system ranks you on how well you rate compared to other players on a national and international scale.
 Amazing graphics
On top of having great graphics and a user-friendly interface, Quick Checkers has an in-game chat system that enables you to keep in touch with your friends and other players conveniently.
So what are some of the simple winning strategies?
Control the center and advance en masse
Whereas it's always tempting to start the game by placing your checkers' pieces on the edges as a way of avoiding capture, it isn't a recommendable strategy as the move will hugely restrict your options.
In this regard, the most suitable winning strategy would be to advance your checker's pieces en masse at the center of the board.
This will not only limit your opponent's movement but also puts pressure on them, thereby enhancing your chances of capturing more pieces.
Pressing forward in numbers also makes it easier for you to receive reinforcement from your neighboring checkers' pieces.
Get to the king row first.
Given how Kinged pieces can perform additional moves, always venture to beat your opponent at getting Kinged pieces, as it will heavily boost your capturing and advancing options.
The more Kings you have, the greater your chances of winning the game.
Keep your king row compact.
Considering how having more Kings enhances a player's chances of winning, you should never accord your opponent this privilege. The best way of doing this is to avoid moving the checkers' pieces on your king row for as long as possible.
Therefore endeavor to get your checkers' pieces promoted, even as you hinder your opponent from getting their pieces Kinged.
Final Conclusion
The game of checkers is a great choice for intellectual people, like the boomer gen and people who enjoy exercising their brain cells. Some people want some hard-core fun without a lot of intellectual thinking for that. Please, don't forget to read more of our Awesome Android Game Reviews.