Alternatives To WhatsApp
Hi Readers. The Year has just started, and WhatsApp Privacy Policy caused controversy with an update. The new privacy policy states that WhatsApp will now share its data with Facebook, and Facebook can now use your data to show you more targeted ads and sell your data to other companies.
This is a major point of concern for WhatsApp users as Facebook is now tracking way too much data. Many people have now left WhatsApp and have chosen many alternatives to WhatsApp. Today we are here to help you and recommend the 5 best apps to use instead of WhatsApp. We will review these apps and also tell you who is better. So let's get into the list.
Skype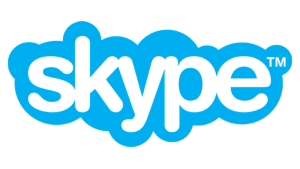 Skype is the original of all the online live communications apps. Skype started as an online video calling website and became something much more as they added new features. You can use skype on any platform windows, Mac, Chromebook, iOS, Android, and others. Free Video calls, Audio calls, and messaging are the key features of Skype. You can also create groups and share images, videos, and other documents. Almost everything you can do with WhatsApp, you can do that with skype also.
Skype does have some drawbacks, though, as multi-billion companies own Whatsapp and skype both. Facebook owns Whatsapp, and Microsoft owns Skype. Unlike WhatsApp, skype conversations are not end-to-end encrypted. The point to consider here is that Microsoft is not as controversial as Facebook; therefore, it can be an excellent alternative to WhatsApp.
Telegram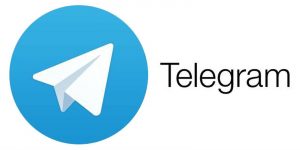 Telegram is another app which you can say is a WhatsApp clone. Since WhatsApp's privacy policy controversy, Telegram crossed a milestone of 500 million monthly active users. In Telegram, you can do everything that you can do on WhatsApp. As you can create groups on WhatsApp, you can create channels in Telegram. You can only share a 16 MB file with WhatsApp, but you can share a 2 GB file with Telegram.
People think that Telegram is utterly secure that nobody can read your messages, and that is true. Telegram is so secure that some countries have even banned it for being so secretive. But Telegram does not have end-to-end encryption by default. Your chats are like any other chats, but you can create a secret end-to-end encryption chat.
Line
Line is another app that you can use for real-time communication instead of WhatsApp. The Line app is used primarily in Asia. Line is not so popular with the west but is a fun alternative to WhatsApp. This app lets you communicate with people by using funny stickers as your expressions. 
The line is a tabs-based interface that shows you the latest news and coupon codes from popular brands. This means they do collect some of your data and show ads based on that data. Line is a fun alternative to WhatsApp, but there are some drawbacks involved.
WeChat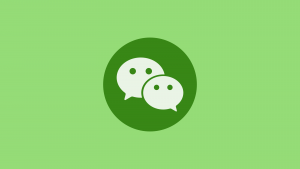 WeChat is the all one app from China. This app is so reliable in China that you can do much more than just regular conversation. You can book a cab, transfer funds, schedule appointments, and watch the news. The best part is that it has end-to-end encryption. As the app can do much more, the developers have made it just as much more secure.
Outside of China, a very toned-down version of WeChat is available. As the app is getting more popular in Europe and the West. WeChat is releasing more and more features outside of China. But for the casual user, this can be a very suitable alternative to WeChat.
Signal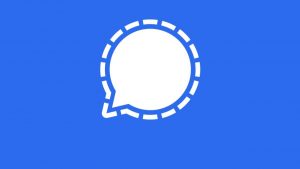 Signal is the most recommended app for communications as it is an open-source app and has end-to-end encryption by default. This means anybody can look at the signal code, but nobody can view your private data or conversations. Signal is just like WhatsApp, and you can add people from your contact list and even communicate with other people.
The best thing about Signal is that it was created by one of the co-founders of WhatsApp "Brian Acton." Once WhatsApp was sold to Facebook, Brain Acton and Mark Zuckerburg had so many disagreements that Brian Acton left and founded the signal app. Signal is secure enough that Elon Musk himself endorses it, and Edward Snowden, the privacy activists, and privacy whistleblowers have endorsed the Signal app. This makes signal the most recommended alternative to WhatsApp.
Final Conclusion
All these apps are great alternatives to WhatsApp, but you should know that you are not anonymous with these apps and will not make you invisible. This is the apparent cost of using 3rd party applications. Then you get something for free, which means you are the product. We hope. Android app reviews are helpful for you.