In this era of the world, Photography is very essential it helps you to capture any moment you feel is to remember. By this you can make remember your past events, it brings you right back to the feelings, sounds, and even smells of the moment basically they help us to know who we are and how we are from birth to now!
Here in this blog, you will see the best camera which you should use for photography.
     Canon EOS 80D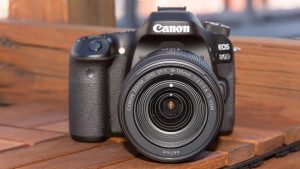 If you are looking for the best and powerful camera so here it is Canon EOS 80D the best of all. It captures high-quality pictures and the most liking thing of this camera is that the pictures taken from it look so natural. As it has a 24.2 megapixel APC sensor it also offers speedy autofocus while it has a 3-inch display screen which is enough to analyze your captured pictures. One bad thing is that it does not shoot 4K video otherwise it is a complete pack and best for taking professional pictures.
      Nikon D7500
On No 2 I put Nikon D7500 which is designed for enthusiast it captures slightly faster 8fps shooting speed that is the fastest of all and the best thing in it that it has the feature of shooting 4K videos although it has 20 megapixel resolution but its high performing sensors produce some high-quality pictures just sharp as the Canon, So it is the second best camera to use for photography.
    Nikon D3500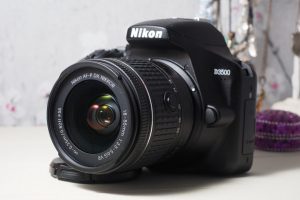 Nikon D3500 is the most stylish and compact size camera. It is the best one for the beginners as they always worry about the complications but it has a complete Guide shooting mode which tells how to shoot, what mode is the best and what mode should use. It has an auto tuner as well which enables us to adjust the features according to the day/night. Nikon D3500 has 24 megapixels which are similar to the Canon EOS 80D.
Canon EOS Mark 2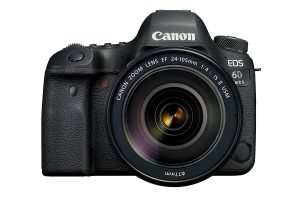 Canon Eos Mark 2 is the powerful camera it is an expensive one but the quality of the pictures is above the mark. It has fast enthusiast DSLR for sports and action fans. The EOS 7D Mark II matches the 10fps continuous shooting speed of the Nikon D500, and it has a powerful 65-point wide-area autofocus system with 'Intelligent' tracking in AI Servo mode – though it can't match the D500's 4K video capability. So, it is also the best one but as I mentioned above an expensive one.
    Pentax KP
Pentax KP is not a well-known camera but has a tough, weather-sealed construction. A sporty 7fps continuous drive along with a maximum shutter speed 1/16000 sec. You can bump it to 1/24000 sec by switching from mechanical to electronic shutter operation. It produces high-quality images but overall it struggles to compete with Canon and Nikon DSLRs. But after the Canon and Nikon, this is the third best brand to choose for the photography.