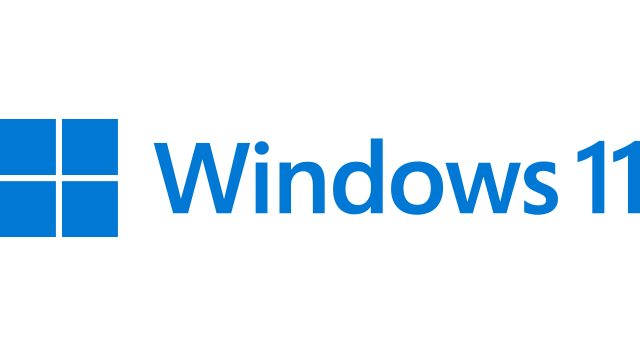 Windows 11 For Gaming
Windows 11 is made for gaming. Doesn't that sound awesome? Today we have a detailed analysis of the up-and-coming Windows 11. We will analyze the new features of Windows 11 and all its new features about gaming. We will see how Microsoft has developed a product fit for your gaming pleasure. They have upgraded your gaming experience and what they have done to capture the gamer market from their competitors like Sony and Nintendo. 
In Microsoft's live event, they made some critical statements that every PC owner must know. Microsoft announced that they have made Windows 11 the most secure Windows yet and have added several new features to keep your computer secure. However, these upgrades have a high cost. Even though Windows 11 is a free upgrade for licensed Windows 10 users, not every computer can support Windows 11. It looks like they made Windows 11 for gaming, but not every gamer can enjoy it. Let's get into the post and see if Microsoft has developed a platform fit for gamers.
Casual Features For Gaming
Windows 11 Widget Panel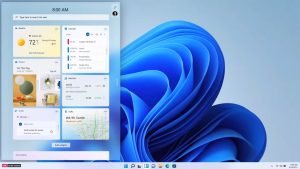 Windows 11 has many new major features that can be helpful not only for your work but also for gaming and entertainment. The first 1 is the widget panel. The widget panel used to be almost useless. But now, the widget panel has an entirely new experience designed for it. The panel is now translucent and, with a single swipe, can become a full-screen panel. The widgets are now AI-powered, meaning that the widgets will now adjust to your preference. You can create your news panel with widgets, which means that Windows will deliver all the news of your interest like anime, gaming, movie updates straight to your widget panel.
Windows 11 Custom Desktops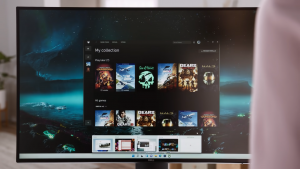 The snap groups are revolutionary. Creating custom desktops for every project is a great option. This way, you can create one specifically for gaming as well. You can customize your entire gaming desktop with only your game launchers in the taskbar or desktop screen. You can customize the color theme and background. This way, nothing will disturb you while gaming, and gaming won't bother you while you work.
Windows 11 App Store
The Windows app store just got wholly rebuilt, with new features that may shock you. The Windows app store now has almost every app that you may need. Plus, you can now stream your favorite movies and series on any device regardless of the streaming service. The apps store currently and have every android app and game. For some reason, they have partnered with Amazon, not Google, and integrated the Amazon app store. Now you don't need things like a blue stack to install your favorite mobile games and apps.
Xbox Game Pass Integration Directly Into Windows 11
Many gamers respect the hard work the developers of their favorite games put into the project. Therefore they prefer to use the Xbox Game pass, it's more affordable, and every game is available to play, even the latest ones. Microsoft took note of that and directly integrated the Xbox game pass into Windows. Now you can stream and purchase your favorite games with just a few clicks with the Xbox app, which is directly a part of Windows 11.
Technical Features For Gaming
Windows 11 Direct Storage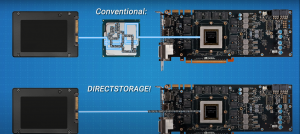 Windows 11 introduced a new feature for gamers. The same feature that they introduced in their Xbox X and S series. This technology allows your PC to directly import the launched game from your storage to the graphics card, with the need for the CPU to process any information. Direct storage allows very speedy loading screens. Your system process doesn't have to lose any processing speed, and your graphics card can now render different areas of the game much faster.
Windows 11 Auto HDR
Auto HDR is a blessing for game developers and players alike. The Auto HDR is another Xbox feature that Microsoft has now introduced natively in Windows 11. What Auto HDR does is that it enhances the color and lighting quality of every game that supports Auto HDR. Auto HDR does it all with any help from the developers. Auto HDR saves a lot of work for the developers and saves a lot of money for the players, a great feature to have.
Windows 11 App Store For Developers
Windows 11 has rebuilt the store apps, and the changes look like they are made for the users. But for the developers, it's a new gold mine as well. Microsoft has made the app store search engine more reliable and downloading apps more secure. Microsoft is now targeting to capture the developer's market by allowing you to host your apps on the store regardless of the tech you used to build your app.
Whether your app is based on PWP, Win32, UWP, or even Android, you can now host your app on the Microsoft App Store. Windows 11 gives your new and old apps the potential to explore new platforms and users working to rebuild your entire app on a different technology. So many hours of work saved.
Some Windows 11 Bad News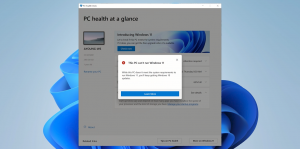 Until now, all you have read is the Windows 11 good news, but there is some Windows 11 bad news. Windows 11 requires secure boot and TPM 2.0 to function just to be installed. Instead of telling you that you need these services enabled, Windows gives you an error saying, "Your system is not compatible." In the Microsoft event on June 24th, they stated that you might need a new system in a bit ambiguous way, and their intent wasn't clear.
Window 11 system requirements also state that you need an 8th Gen CPU as compared to Windows 10. Besides that, at least 4 GB of ram and a DirectX 12 compatible GPU. If you may not have all this stuff, Microsoft straight up says buy a new PC. Also, the Windows 11 Home edition requires an internet connection and a Microsoft account to set up.
The taskbar is locked to the bottom of the screen. Live tiles are gone, the start menu doesn't have support for folders and named groups, the desktop wallpaper is not synced with your Microsoft account across devices, no more timeline, instead of the tablet mode, you have the new touch layout, and No more Cortana (Finally).
CPUs are a big concern because people who may have systems that they can use for a few more years can't use Windows 11. The 8th Gen had only been released almost 4 years ago, or the Ryzen 3000 series was released in 2019. Windows 11 won't run on many excellent working and high-performance computers, which may be creating colossal e-waste as soon as Windows 11 is publically released. Microsoft should think that the majority of people don't buy every day or even every year. Windows 11 could inflate PC parts prices to massive amounts again.
Final Words
Windows 11 looks like a great experience for gamers. Microsoft nailed it when it comes to security, experience, and user-friendliness. But the limit they have put on the systems that can support Windows 11 will hurt many gamers. You may have to either purchase a new PC or settle using Windows 10. I would settle with Windows 10. It's a great OS and not something you should be bored of just because Microsoft announced a new one.
If you enjoyed our article about Windows 11 for gaming, please visit this article to read about more features on Windows 11. If you want to read more technology industry-related news, then please visit our technology category. Do let us know in the comments what you will decide. Will you settle for Windows 10 or Buy a new PC, or will you force install with any means necessary.