Wired headphones and earphones might seem outdated after the arrival of wireless headsets and earphones, still, they don't have fully gone from the scene. They are still many people's first choice who don't want to go in any Bluetooth connectivity schemes and don't bother to charge even their earphones or headphones, this is why wired earphones are still the coolest earpieces in the market- old is gold, as they say. Pricing is also something which makes the wired headphones or earphones the first choice. You will get wireless earphones from about Rs. 3,000 starting price which is something really solid amount. But, in the case of wired ones it is not the case. RHA S500u is one great piece in wired earphones with its amazing price i.e. around Rs. 3,600, great sound, solid design and can give promising output as an expensive headphone. But, is it a great deal when there are many wireless earphones in the market starting at this price only? Is the best piece in this range when it comes to sound and design? Let's check it out in the RHA S500u In-Ear Headphones review below: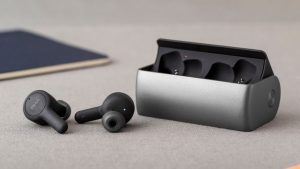 Design and Specifications:
The RHA S500u comes with the aluminum build, strong wire, and a 3.5mm jack. The aluminum gives it a tank like build to house its drivers inside which makes the set look not only tough but nicely furnished too. The earphones are comfortable to wear and easily fit inside the ear too. The earbuds are not itchy even if you wear them for hours- in that sense- earphones are great. You can easily get a great discount on electronics items using Flipkart Coupons.
The cable gets the nylon material which makes it durable and tough. But, when it comes in contact with your shirt fiber, it creates noise. To counter this, RHA has brought the shirt clip in the play to attach the cable with a shirt so that there is no noise and you enjoy your music listening. The cable is Y-type which is long enough and is not having nylon touch which makes it a little weak.
The RHA S500u gets a mica and in-built remote control with only one button which works with both iOS and Android devices. The volume and playback controls are missing- so you cannot control the volume and playback in your Android or iOS devices using this set as you did in 1MORE earphones. It is not something which will break the deal but sometimes it gets on the nerves by taking the phone out and switching or skipping tracks.
In the pack, you get a carry pouch and 7 pairs of ear tips (for best fit) with a pair of double flange tips for better isolation. Without the double flange tips, they fit in nicely- all thanks to the small drivers it has kept in it.
Performance:
The RHA S500u comes with a simple, solid and incredible design. But, is the same when it comes to performance and sound quality? The product comes up with the greatest sound quality but it is decent and good to ears. The bass is good and impactful and the best thing about it- the bass is perfectly balanced. The mids seem good and beautiful to ears- especially at the time when vocals take over the music and strings. Talking about mids, the RHA S500u is a pretty balanced product in that sense. It does a balanced job in mids and at highs, it sometimes sounds shrilling. The soundstage is bit narrow and it clearly says that the essence of instruments will be missing- especially in acoustic sets. So, it is not the best in sound quality- you can find 1MORE Triple Drivers much better than these ones- but they cost twice as much too. Moreover, if you are looking for AIIMS Patna Recruitment then it could be the best chance to try it.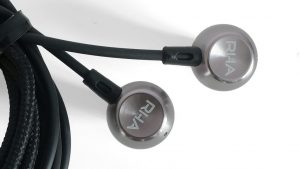 Final Product:
If you are looking for a great wired earphone and don't want to lose them just like you lose your wireless earphones, then the RHA S500u wired earphones. They sound great with balanced sound quality and decent bass, especially at Mids. The sound is not too loud and remains in control most of the time. Highs might be something you won't like at times- but if you don't care about all the technicalities of sound, then the RHA S500u is sounding a great deal. Comparing it to the 1MORE Triple Driver headphones, this is a good product when it comes to sound and build but not sounds as good as the 1MORE product- not to forget that 1MORE costs twice of this product. All said and done, if you want a great piece of earphones that are wired too- then the RHA S500u won't disappoint you.