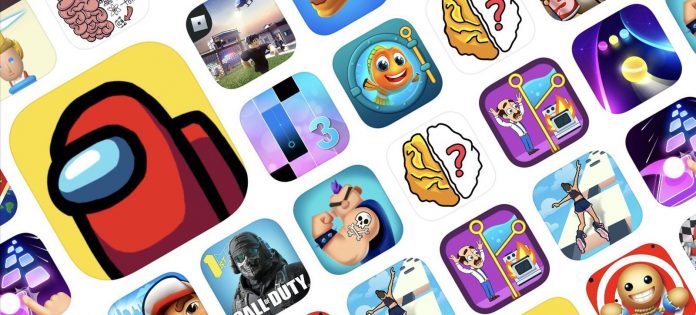 Most Downloaded Android Games 2020
It's that time of the year again. 2020 was a Rough Year for most of us, but some industries saw skyrocketing growth. One of those industries was our Tech Industry, and a sub-niche of the tech industry is the field of Android Games. As a lot of us had free time, we decided to spend that free time on our phones. 
This means we tried numerous apps, including Android Games, and they also saw a significant increase in Downloads and overall Engagements. So let's find out which game is downloaded how many times, as we count down, Top 10 most downloaded android games 2020.
The countdown will be in Ascending order meaning the most downloaded android game of 2020 will be at the bottom at the tenth position. We will also analyze their gaming experience a bit and also discuss if they have beaten any records. So without any delay, let's get into the Countdown of Most Downloaded Android Games 2020.
10. Homescape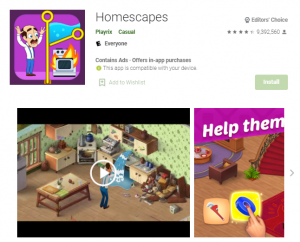 Homescape is a very fun game. Playrix makes this game. It is a Casual Game That focuses on a survival theme. The main character moves to a new house and gets into many troubles one after another. He is trapped in that house, and hence the name of the Game is Homescape.
Statistics on Homescape
9. PUBG Mobile
PUBG Mobile is in ninth place this year, can you believe it. The Company that made PUBG is Tencent Games. Pubg is an action battle royal Game that rewards the last player standing. The Player maneuvers around different maps hiding and hunting down other players, sometimes in themes. Hundreds of different features in this game. You have to play to experience them all.
Statistics on PUBG Mobile
8. Luxy Poker
Luxy Poker is the Game that is placed higher than PUBG on the list of 2020. Made by Gamesofa Globle Inc. It is a game literally to be played on the sofa. A Poker Game to keep your money safe and still entertain your gambling hobby. Let's see some important statistics.
Statistics on Luxy Poker
7. Tiles Hop
Tiles Hop is one of those Casual Games that are made on buildbox. Amanotes PTE LTD makes the game. It's a Platforming Game in which you maneuver a white ball from platform to platform. The games start pretty simple but get difficult with time. The Visuals, Music, and Animation are artistic but straightforward enough to keep players engaged.
Statistics on Tiles Hop
6. Acrylic Nails
The Trend of artificial beauty keeps going wild. Even in games, we can't stay away from our Makeup kits. The Game at 6th place is Acrylic Nails by Crazy Lab. This Crazy Idea by Crazy Lab is Relatively new, just like Luxy Poker. But this year, this game has been downloaded so many times that it took 6th place on our Most Downloaded Android Games 2020 List.
The Game is a Casual Makeup game where you control an avatar and do their nails and other makeup-related things. This game is mainly popular with girls, but still, it is so popular that it has the 6th position.
Statistics on Acrylic Nails
5. Subway Surfers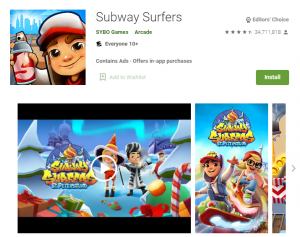 This is the game that needs no introductions. Subway Surfers is in fifth place. This is a  classic mobile game. All of us are familiar with this game. The endless runner game in which you control your avatar and make it keep running as long as you can without getting caught by the policeman whose after you. 
We did not doubt that this game would make the list, but it is a shocker that such an old game is high on the list of most downloaded android games 2020.
Statistics on Subway Surfers
4. Garena Free Fire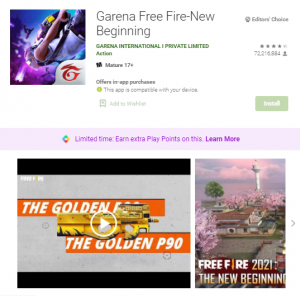 Previously we mentioned Pubg and Free Fire on our Blog in the Free Fire or Pubg Blog post. And we mentioned that Pubg has more users, but that statement accounts for all platforms. But since Free Fire is only available on mobile, that's why it is downloaded more times on Mobile and hence has such a higher rank on our most downloaded android games 2020 list.
Statistics on Garena Free Fire
3. Join Clash 3D
Another Relatively New game. This is another endless runner game but with a unique twist, made by Supersonic Studios LTD. Unlike Subway Surfers in Join Clash 3D, you run for stages. You control your avatar to dodge obstacles and collect allies. These allies run until they see an enemy or obstacle that can be destroyed or needs to be attacked and then immediately run ahead and attack that enemy or obstacle to clear the way for you. I have a unique twist on the endless runner genre, which people have enjoyed this year. 
Statistics on Join Clash 3D
2. ShortCut Run
Finally, a racing game on our most downloaded android games 2020 list. Shortcut Run made by VooDoo takes the 2nd spot. This looks like an endless runner but is a Racing game. In this game, you run across a highway road made on water. While you run, you pick up heaps of planks or platforms to create shortcuts for yourself on turns and corners. This can give you an edge but beware. Your competition can do that as well. If you run out of planks, you have to choose to jump back to the highway and collect more planks or fall in the water and lose the race.
Statistics on ShortCut Run
1. Among Us
And the number 1 Spot on our Most downloaded android games 2020 is non-other than Among Us made by Innersloth LLC. A game Release in 2018 gained incredible popularity this year. It has a unique concept where you play with up to 15 players. All of you are tasked with fixing the spaceship you are on, but one of you is an imposter and will kill you one by one. 
Once the first body is found, there is panic between everyone, and they work to find and exile the imposter. If the imposter is caught, he will be evacuated from the ship into the void of space. But if the imposter is not caught and kills all the other players, then the imposter wins. There is also the chance that you suspect the wrong players and evacuate them into space.
Statistics on Among Us
Final Conclusion
And with that, we have reached the end of our most downloaded android games 2020 list. Very Congratulations to Among the US for taking the top Spot. Finally, the year 2020 has ended, and we hope you all are safe and healthy. Please Keep reading as in 2021. We will bring you a new Round of Awesome Games, Apps, and Gadgets. So stay tuned, and Happy New Year.