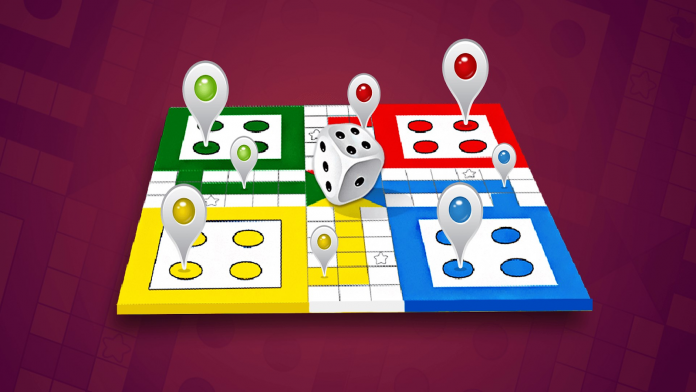 Ludo Stars Review
Hello Readers. We are back with a new App Review. Today we will review an App that has gotten very popular during the recent Lockdowns. Today We are reviewing Ludo Stars. This Game is Very Popular among people who are stuck at home due to these lockdowns. People tend to engage with their Smart Phones when free, and Ludo Stars Has capitalized on this opportunity.
Ludo Stars, to date, has been downloaded more than 330 million times and has 50 Million Daily active users. Maybe this number may get reduced after the lockdown, but Ludo Stars is undoubtedly doing something different, making it a more appealing game. Today that's what we are going to Review.
Scope and Popularity
As we mentioned above, The Game is very popular among free people and is just looking to kill a lot of time like kids who are not going to school due to the lockdowns. But it's just not kids who are playing the game. People of all ages are active. This game employs the concept of making friends while you play. You can communicate with people while playing the game.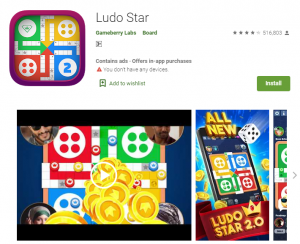 Ludo Stars have an E rating on the play store, where the E means for Everyone. This Rating alone gives Ludo Stars a very wide field to play with. People of All ages have played the game, from minors to baby boomers. But what makes this game very engaging is the concept of making friends while you play. We will talk about that soon but for now, let's carry on.
Graphics and Visuals
We all know how important visuals are for any application, not just games unless you solve a very big problem. And that's what is special about Ludo Stars. Many people are searching for where to spend time. Ludo for  Stars gives them a visually stunning experience with cartoony but great graphics.
Will all the Visuals be the Playboard on which you play the game with yourLudo for computers, or is it very popular, simple, and clean, looking like an actual ludo board. This is what makes it special. It is well thought of. The parts that do not need you to feel much are very Graphically Appealing, and the parts you need to consider are very simple so you can concentrate on the game.
Make Friends while you play.
As we have been talking about ludo stars and have mentioned a lot about making friends while you play the concept, let's talk about this concept. This is a very popular concept in creating a platform-like application. While you play principle, the Make Friends is like the backbone of every platform application nowadays every social media platform uses the make friends while you play principle.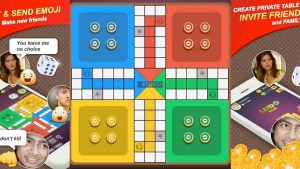 This makes friends while you play principle is littered throughout the application, depending on the user's engagement. They add features that allow you to interact with other players, i.e., real people, which makes you spend more time on the game, which means you will see more ads, and ludo star's parent company Gamesberry will make more money through Google AdSense. 
Ludo Stars Interface
The Ludo Stars interface is straightforward but effective. It has various options like where you can engage with other players. Some options are unlocked as you increase your rank. There is also a coin feature. Coins are like points which you can earn by winning games against the computer or other players. You can even gift coins to other players and help them when they are running low on coins.
You can team up and even create your club or join other clubs, but this feature requires you to be at level 5. Ludo stars give you daily gifts and gifts when you meet certain conditions, as they call them achievements, to keep you glued up to the game. If you are at level 5, you can participate in the club leagues, Normal Leagues, and Ludo tournaments. 
There are many more features like buying custom dice and even a shop section for in-app purchases.
Our Experience
Have you killed some time in this game? We know that while researching for this blog post, we found several copycats of this game. All are downloaded a huge number of times. But the algorithm of the Ludo Stars is almost the most smooth as this game requires strategizing and planning. There is no flashy distracting animation like in other games. You can focus on the game without any hindrance. 
The Ludo Stars Application of Making Friends while you Play Principle is very catchy and engaging. You don't feel as if you are being forced to spend more time on the game. The interactions with the players feel natural.
So this is our review of the Ludo star game, and we hope you enjoyed it. In the future, we will find more apps that employ the make friends while you play principle. This may even become a whole separate category on our blog.
You can download the Ludo stars Game By Clicking Here, or you can stay and read more awesome game reviews.