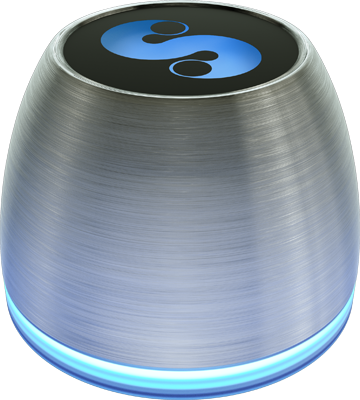 The spin remote is a technology which looks like a UFO. This is a touchpad and had this setup to changing the channel and it can also turn off the channel it can also turn off/on the light as well as so it can also control several devices in case you are probably thinking why to replaces your remote with this.
Well, you can see its look very good and it actually can record information and send it to television.
There is various gesture you can use the help of your mobile you can use spin remote with functions in mobile there is a touch button so you could swipe and you could rotate…
it can record a simple infrared signal so you can select any icon to do it.
its has a power button where you can record the video and also have a save button…
It is basically a living room in a box it has its own WIFI and, Sonos smart speaker, Philips hue smart lights and a Samsung TV, which has the ordinary infrared remote control.
Fact: Average household has 4 to 3 remotes controls lying in the room but you must have one for your T.V another one for your set-top box and the third one is for A/V receiver. and one is for your media tv like AppleTV/ google... which can also be accessed by your mobile so that can have 160 buttons to choose from.
When all you want to do is to watch tv or listen to some music and with more and smarter devices finding their way in the living room.
Smart speakers, smart lights, smart thermostats, smart door locks, and it has added complexity with different apps and different interfaces required
to control all these devices.
If you are using smart light simple step is using the wall switch into a 5 click endeavor, having to grab your smartphone and entering the unlock code finding a certain app and waiting to connect and moving the virtual slider.
when you all want to do is turn on the light so why bother that to do all that complexity when turning on the light is as simple as this.

controlling your volume of Sonos smart speaker can be as simple as this '
it can also control your smart devices as you can control you're existing, not so smart infrared devices.
SPECS
languages
English
Dutch
German
French
FEATURES
All-in-1 Infrared remote
Preconfigured for Sonos, Philips Hue, LG Smart TV, Bose SoundTouch, Denon Heos, LIFX (more to come)
Software updates via the App
2 AA batteries
CONNECTIVITY:
Phone/tablet with iOS 8 or later or Android 4.3 or later, with Bluetooth 4.0 or above.
WIRELESS:
360° Infrared (standalone)
Bluetooth Low Energy (BLE)
Wi-Fi (via the App)