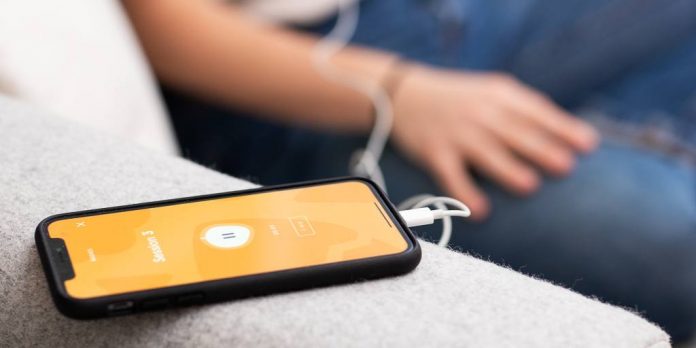 In this post, you are going to learn how you can make $20 an hour just using apps online, and I'm gonna be showing you six different websites, that you can use apps, make up to $20 an hour, literally fast, easy and free.
Also Learn:- Earn money online in India 2020: Make $5 In Next Hour Without Investment 2020
It's pretty exciting because there's a whole industry, built around testing apps and websites on the internet. You can make as much as $20 per hour, just by using these sites.
1.  TryMyUI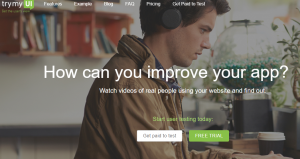 Now, the first site that I'm looking at here, is called TryMyUI.
You can get paid to test, but basically you will be using people's websites or apps, and you can select right here, to get paid to test websites or apps.
So, how this works is all you have to do to be a tester, is use the website like
you would in real life, and then voice out, and type out, or talk your frustrations, with using the sites, or your experience, and you'll be paid $10 for each test you take.
So, applying this, you can make up to, $20 per hour, which is pretty neat.
Now, the tests, they have different requirements. Some people will want females,
and some people will want males, some people will want you to use an app on your phone. Some people will be wanting you to use your website or your tablet.
But no matter what, you want to sign up for all of these sites, I'm about to show you in order, to get the maximum amount of tests, so you can make the maximum
about money.
Sign Up Here https://www.trymyui.com/worker/signup
Note: This site is not available for Indian. However, Indians can make money from Cricket fantasy sites.
2.  Userlytics
Let's go further, the second site is called Userlytics. Look right here, Userlytics, Customer In-Sight, whatever that means. But it's the same feedback person-, Blah, blah, blah, from your target persona.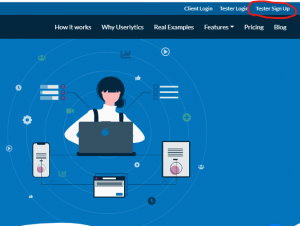 So again, they're looking at particular personas, so the more sites your sign up for, the more chances you have to get a test that wants you.
Click Tester Sign Up, and it says, "Get paid to test websites and apps. ", So, looks at this, you
get paid via PayPal.
The money will be sent straight to your PayPal, you can get five, 10, 15, $20. I guess some of their projects will even pay up to $90, just for navigating the web.
Now, you can be as young as 16 years of age to do this, so even if you're not 18
yet, if you're 16 or 17, you can make money and get that money, deposited straight to your
PayPal account, pretty exciting.
So, you can learn more about it here, but you have the website, you can go, and sign up on your own.
3.  Usertesting. com.
There's a lot of money here, but basically, you will be giving feedback, to companies such as Walmart, Facebook, eBay, Patagonia, Expedia, Ancestry. com, Citrix.
You'll be working with all of these companies, and giving them feedback on their websites and their apps because the thing is, there are so many different people, using a different phone, different tablets, different computers, that these companies, they need testers from all
these different categories, all these different types of phones, all these different ages, all
these different demographics, they need you to test their stuff.
So, you can sign up right here, Get Paid to Test, right there. And they'll pay, it says
earn up to $60 per test.
So, just using your phone, and you get paid. They pay you to visit websites or apps and speak your thoughts aloud.
So, what you're doing is you're visiting, you know, Walmart will say, "We want you to test our new app. ",
So Just install their app on your PC or Phone and share your feedback while recording screen like this button is not working, why this logo here, what is the meaning of this line?
That's what your job is, that's what you do. But you need to get in on this because they're still accepting testers, this is a new field.
4.  Userfeel
we have Userfeel, once again, you can sign up, Become A Tester, userfeel.com. Become A Tester right there,  and once again, $10 per test, and you can find more tests to do.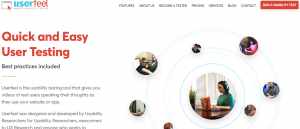 You have to use a Windows or a Mac computer, no apps for this company.
5.  Enroll
Enroll and you sign up here, you can take tests anywhere.
Phone, tablet, desktop, whatever you prefer, you can earn rewards, you can get paid via PayPal, once again, and you can help companies make better websites.
Final Words:- So hopefully, guys, use apps, get money, free and easy. Share your feedback in comments.
You should be going out there, and forever minute you read this article, go out and take a test, make some money for yourself.