This app is presented by FSD Solutions and this company has released many other famous apps like, ''Car Wash'', ''QLD Plus'', and many more. With this Video Player Maker, you will be able to make your playlist and keep your mind relax.
About this app!
VPM is a free and open-source cross-platform video player where you can watch videos, create your own playlist and provides a platform for kids called play mode where they can watch their favorite videos related to any category.
Are you annoyed by making remember about what are your favorite (songs, movies, serials, etc.) VPM player made it simple now. You can create your own list, save, watch and just keep your mind shallow.
Why we love it?
We have found great things while we were using this app. The best thing we like in this app is that we can lock our playlist by creating our own passwords and no one will be able to see our data or videos. The one best thing about this app is that the safe mode where we can hide our private videos or playlist from others. It also has the feature in which we can add our keywords to restrict those specific videos that we don't like to watch. It is a great platform to turn our boring day into entertainment and if you are busy in any sort of work and you want your kids to engage or be busy in something you can provide them your tablet or mobiles by launching VPM Player, Where they can see about their education-related videos or cartoons.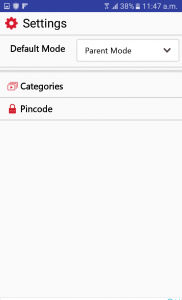 Key Features!
Create your own playlist
Lock playlist
Lock your playlist with Pincode
Safe Mode
Play Mode
Filter your keywords