This app was developed by Game basics BV and maybe you have heard about this company before. With this app, you can manage real Football clubs, real players, and battle against your friends!
About this app!
Manage your favorite football team in Online Soccer Manager (OSM)! This free-to-play game contains all real and authentic football leagues, clubs and players in the world.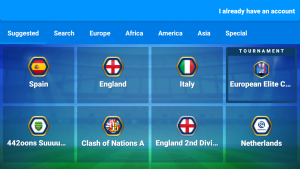 Start your football manager career by signing the contract at your favorite football club. Choose clubs from the Series A, Premier League, Prim era Division or any other league in the world and become manager of clubs like Real Madrid, Barcelona, Liverpool or many others.
Most of the People love this app and who have a low-end phone. Now we are gladly reviewing this app to share something that we have noticed in this app.
Why we love it!
We have loved some features while were using this app is that their graphics are classy and the gameplay is real. The best part is that you can see your tactics that are being played in the game. It is a little bit challenging but it's interesting. The best thing about this game is that you will be able to play this game or leagues with your friends to realize them who the master is.
Conclusion!
Our overall experience is amazing and this game app is best for the managers where they can see their tactics. The other thing is that they can improve their skills. Some features were missing that we have noticed, one thing is that they can add background music when someone scores a goal. That is the only feature they have to add but the overall experience is good.