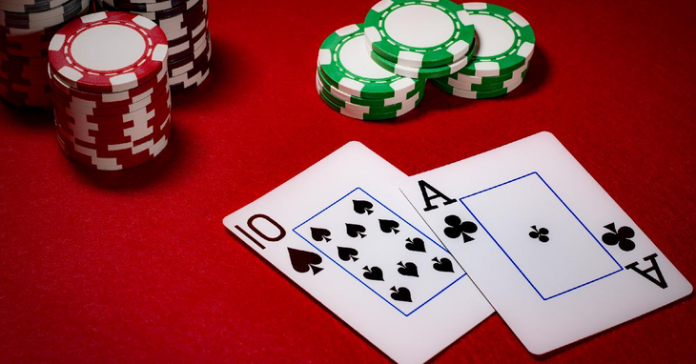 One of my favorite card games is blackjack. I remember playing it years ago on my computer, and I love even more that I can play it on my phone. I'm always looking for new ways to play, so a few days ago I came across a list of the best 10 blackjack games. I'm including the link below if you're as much of a blackjack fan as I am.
Below are some of the tips I've found useful when it comes to playing blackjack online.
Play Blackjack Online & Build Friendships
A great way that you can improve how you play blackjack is to play against other real people. Playing socially also is a wonderful way that you can meet other players who love blackjack. Good multiplayer blackjack apps can match you automatically with other online players to create the table. You can also play with people that you know already by looking for apps that let you invite friends to play with.
Finding one of these apps with strong communities is also a great way for those who are starting out or trying to improve their skills to learn tips by asking the other players. Some of the apps also have a forum or chat features so you'll be able to read through the information and ask questions that haven't been already answered.
Practice with Other People to Hone Your Skills
Even though there are lots of wonderful apps that let you play against the computer, you're going to get a lot more variety when you play against other people. It also will be more enjoyable. Some of the best blackjack apps that are free are played against other people on the app. This gives you a lot of options for practicing your skills. This is also going to help you make friends, letting you be challenged and learn more.
If you're really competitive, it's a good idea to download a tournament app. This will let you compete and know where you're standing against the other players. Just ensure you're paying attention to if they're free tournaments or if there's a fee. You also want to check out the different styles, since there are a few.
Win Blackjack by Perfecting Your Strategies
Even if you're already able to play well, you can always learn new skills and get more practice. It's a good idea to play with random players and search for a good strategy app for blackjack along with the one you normally play. This will help you with learning new techniques. These types of apps are often stand-alone apps for strategy so that you have space and time so you can get feedback immediately on your decisions.
Blackjack's a strategic card game, and there's a lot of techniques you'll be able to learn that can help you with knowing where you should hit or stand, or if you should fold. You also could look for an app that helps with card counting, if it's a skill you want to learn. This is another type of blackjack strategy since it's a good idea to learn different play methods and learn the way to win in new and different ways. Every one of the techniques apps can help you with learning something new you might not have considered.
Conclusion
Whether you like blackjack pizza or you're looking for a new way to play blackjack, I hope you enjoyed my tips and found them useful. Have fun playing blackjack and keep on learning!