This app was developed by Youper, Inc for Android users and maybe you know about this company. It releases many apps for users. By using this app, feel your best with your AI Emotional Health Assistant.
About this app!
Youper empowers you to monitor and improve your emotional health through quick conversations based on therapy techniques and mindfulness.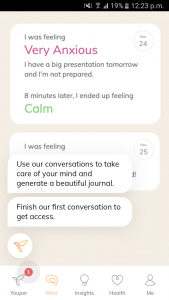 Created by a team of doctors, scientists, and engineers led by Dr. Jose Hamilton, Youper uses artificial intelligence to personalize various techniques to fit your needs. It incorporates strategies from Cognitive Behavioral Therapy, Acceptance and Commitment Therapy, Mindfulness, and other science-based approaches.
Why we love it?
This app is very helpful for everyone and we love this app because it tracks your emotions that can lead to some powerful things. It is very easy to use and it gives you prompts for your feelings and goals. The best thing about this app is that it makes you aware of your mental health as well as also processes the emotions. This app keeps you calm and happy, when you do meditation exercise you feel like you are talking to a person. This is a powerful tool to help dive into thoughts and emotions.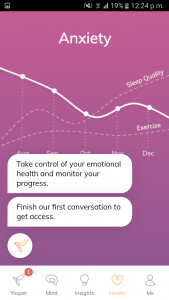 Hard things!
This app is an all-time favorite for users and also for us but it has some issues that make users disappointed. The issue is that there is a lot of best functions that are only available on the premium plan. The free plan is unfortunately small.
Conclusion!
Nowadays, most of people are depressed and mentally emotional. By using this app, people will feel quite cool, and they also see their mental ability by giving some tests. This is our all-time favorite app, you have to make this app easier for users who can't afford to purchase a premium plan.