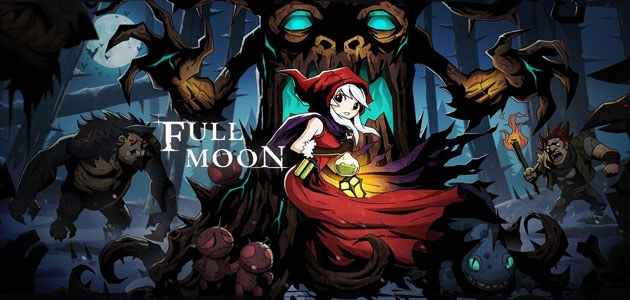 This app was developed by Giant Network for Android users and maybe you have heard about this company before. So start your adventure with the Night of the Full Moon, the night is coming, and come on!
About this app!
"Night of the Full Moon" is a stand-alone card game. There is no mandatory beginners guide, no internet connection, no brush map, no ten strokes. The plot will be played in the card battle. Each NPC and BOSS are given a mission and a temperament. Different choices will bring different endings.
This is the best for android users to make their own strategies by building the characters with the decks and they make their own stories. Now we are glad to reviewing this app to share some best and hard things that we have noticed.
Best of it!
Probably the best mobile game that I have played, it best from all the aspects from its sound and visuals to the gameplay and interaction. You will get unique, fun story content from the mobile game app. There's another thing is that you will make another story with different characters. The decks they gather in every playthrough, it's never the same and thoroughly customizable. The fact is that it's a random deck-building game makes every play through different.
Hard things!
We have found a few problems while we were playing this game is that when we downloaded the game app and paid for the additional content after that for some period we cannot even open the apps. The other problem is that we have to buy every single class that is too expensive and weird. These are the problems that we have faced and developers must have to resolve these issues if they want more users to engage with their game app.