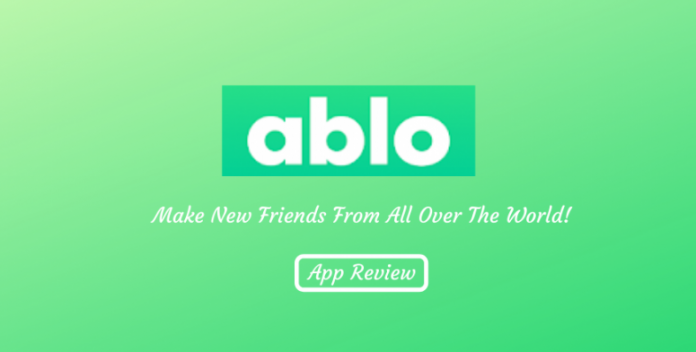 This Ablo app was developed by Massive Media for Android users and you know about this company. It releases many apps.
About this app!
Ablo is your chat app to connect and have one-on-one conversations with new friends from all over the world. Read, write and talk in your own language, Ablo translates your chats and video calls live! Discover more about your friends' culture, language and where they come from. Show your identity and your country. Travel without even leaving your home. Available free for all devices.
This is the best app for those who can't visit other countries and they have the ability to make good friends. By using this they can make more friends and can explore the world by meeting and chatting with the new peoples. We have really enjoyed using this interesting app, now we are glad to review this app by sharing some best and hard things that we have noticed.
Why we love this app?
There is a lot of chat apps where you can chat with your friends that you have made before. Now, in this app, you can make a friend all over the world and chat with them. This app will change your life in the best way and there is a chance to meet with hundreds of people in the world. The best part that we love the most is that automatic translation that breaks the language barriers so that everyone can get the information about other cultures, and languages. You can translate the language into videos and chats. That is the best source to explore the world.
Hard things!
There is a small problem that we have faced while we were using this app, the problem is that we can't choose the country where we want to chat and sometimes it shows us two or three countries where we can chat and meet the peoples. The other is that we can't choose the trip planner until we choose the continent. These are the problems that we have faced, the overall experience is good.