If you ever want to give up from your busy and boring life, find a beautiful experience. FIFA soccer is the perfect app for you. This game was developed by ELECTRONIC ARTS and you know about this company. It releases many games like, ''Real Racing 3'', ''Plants vs Zombies'', ''Need for Speed'', etc. Challenge friends in real-time 11v11 matches.
About this app!
Play head-to-head with friends for the first time in the heart-pounding soccer action of FIFA Mobile! Build your Ultimate Team, train any player to be a superstar, and then join in a League or play through more than 650 events in the all-new World Tour event. Participate in UEFA Champions League competitions to earn rewards or climb the leaderboards in weekly and monthly football events, including El Clasico and other top derbies.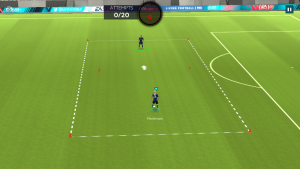 Best of it!
The best things we have found while we were playing this game is that the graphics and controls are amazing. You can play soccer by making your in-game friends and giving them a challenge. The other best feature is that you can build yours by using any player from leagues. You can train any player by increasing his OVR. The other feature is that you can take part in live events and challenge opponents in the biggest competition.
Hard things!
We have some hard things while we were playing this game. The main problem is that when we were playing the game was automatically took me to the home screen and the event of the football was automatically freeze. The controls were stuck in every few minutes.